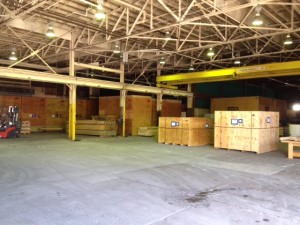 Trustworthy. Convenient. Timely.
These are more than just words. They are the principles achieved every day at KMX International, a full-service specialized carrier and rigging company .
Beginning in 1964 as a regional firm called Kreitz Motor Express, KMX International now has a worldwide presence and the resources to serve today's global market with both secured and unsecured transport. With terminals in Baltimore, Maryland; Pittsfield writing make informative, Massachusetts; Pittsburgh, Erie, Sinking Spring, and Hamburg, Pennsylvania; your shipments can reach anywhere in the world by land, air, rail or sea (or by using all four). The best part of all is the convenience of complete door-to-door service no matter where the final destination might be.
KMX International invites you to look over this site. See for yourself how our latest technology coupled with time- honored professional standards means success for your business. Take a few moments to read more about our history, our processes, and our full array of transportation and rigging services; discover how KMX International can help you. Then contact us today to discuss your next carrier needs.
Passing the Test of Time
Kreitz Motor Express, the small regional firm formed in 1964, has grown into KMX International, a full-service specialized carrier and rigging company with a worldwide presence and a reach that includes the entire continental United States. Since moving to a new international headquarters that has been strategically located in southeast Pennsylvania in 1980, the company has expanded its facilities three times. Today, the company works out of terminals in Baltimore, Maryland; Hamburg, Pennsylvania; Pittsfield, Massachusetts; Pittsburgh, Pennsylvania and Sinking Spring, Pennsylvania.
Still Getting Better
The KMX International fleet of heavy haul equipment now ranks among the most sophisticated and varied in the United States. While embracing the latest technology, the company continues to uphold time honored professional standards that have always fueled its success.
Reaching New Heights with Satellite Companies
To attain even higher levels of service, KMX International works with four affiliated companies:
1. Kinderknop Specialized Hauling Inc. provides Pennsylvania intrastate hauling of heavy machinery and warehousing.
2. Mid-Atlantic Exporters Ltd., specializes in rigging services, export boxing, containerization and consolidation.
3. Bottom Line Brokerage offers flatbed, van and container hauling.
4. Specialized Transportation Sales, Inc. is involved with equipment leasing, trailer sales and service.
Global Packaging, LLC
Our Global Packaging, LLC company is based out of Baltimore, Maryland and provides any or ALL of a client's specific needs when managing shipments globally. For further information on our Global Packaging LLC services, please click HERE.
State-of-the-Art Tracking System
Ultra-Modern Tracking System
Cargo Management System was written in-house by KMX International to address all shipping concerns.
By using a custom software system designed by KMX International, you'll have complete "door-to-door" service that can be managed each step of the way. That means, unlike other shipping or packaging companies, the likelihood of your shipment getting lost or misplaced is nearly impossible.
Getting started with KMX International is easy. Simply contact us about your shipping or rigging needs today for your no-charge, no-obligation quote.