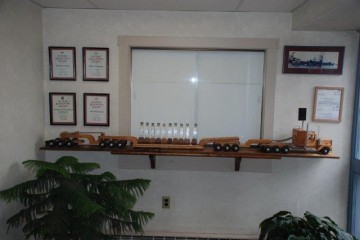 KMX International has always been extremely serious about safety. And the company always will be.
What could be more important than protecting employees, your material and the company's hard earned reputation?
An Outstanding Record!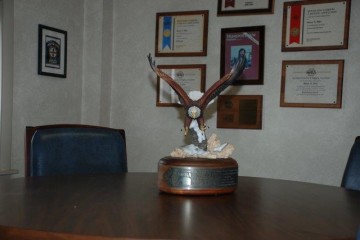 The Specialized Carriers & Rigging Association has recognized KMX International with numerous safety awards, including the Million Miler, Fleet Safety, Safety Improvement, Zero Accident and Hauling Job of the Year.
In the majority of years, KMX International has had no accidents. When you consider the dangerous nature of the business, the company's safety record is even more remarkable. As KMX International evolves, the one characteristic that never changes is an unwavering commitment to safety.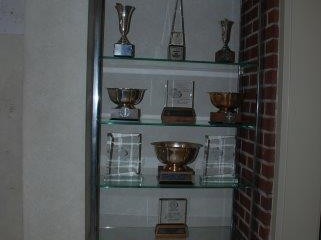 Awards and Recognitions
No matter the category – whether it's installation, residential, commercial or 24-hour service – you'll find KMX international has received numerous recognitions as one of the industry's top leaders. Below is a list of our awards and accomplishments over the years.
Awards / Recognitions…Years Received
Zero Accidents                                    Years 2005, 2006, 2007, 2009, 2012, 2014
Safety Improvement                           Years 2001, 2003, 2004, 2005, 2008, 2011, 2015
Hauling Jobs of the Year                    Years 1979, 1987, 1992, 2008
Click here to view our fleet safety recap