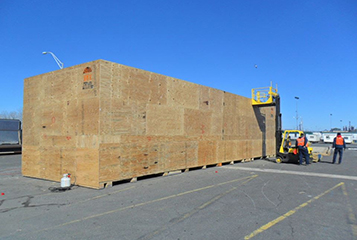 Thanks to its location in Berks County PA, between Harrisburg and Philadelphia, KMX International Hamburg  provides convenient access to ports in New York, New Jersey, Philadelphia, Baltimore and Norfolk. This is important because shippers of heavy equipment can save money by shipping close to ports for export boxing / packaging. The best part of all is that, regardless of load size, delivery can be made the same day (or overnight inmost cases) from the KMX facility to the port of export.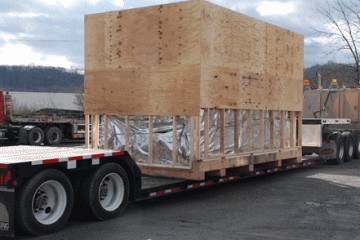 You can choose from a full range of cargo services, like custom packaging, export crating and boxing, containerization, consolidation of cargo from various vendors, export markings, outside storage, inside storage via sprinklered / alarmed warehouses, and speedy reaction time once called upon for loading trucks, and same day delivery to the piers. KMX maintains cargo lifting capacity with building overhead cranes and gantry cranes to 400 Tons plus forklift capacity from 5,000 lbs. to 80,000 lbs.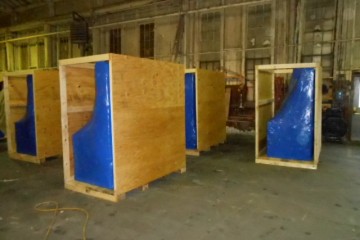 You can view more images of the Export-Boxing-Packaging Services that are available in our photo gallery or request additional information on the proper services that will fit your needs by contacting us today.